Episode 520: How Creativity and Productivity Can Coexist – Kalla Ramberg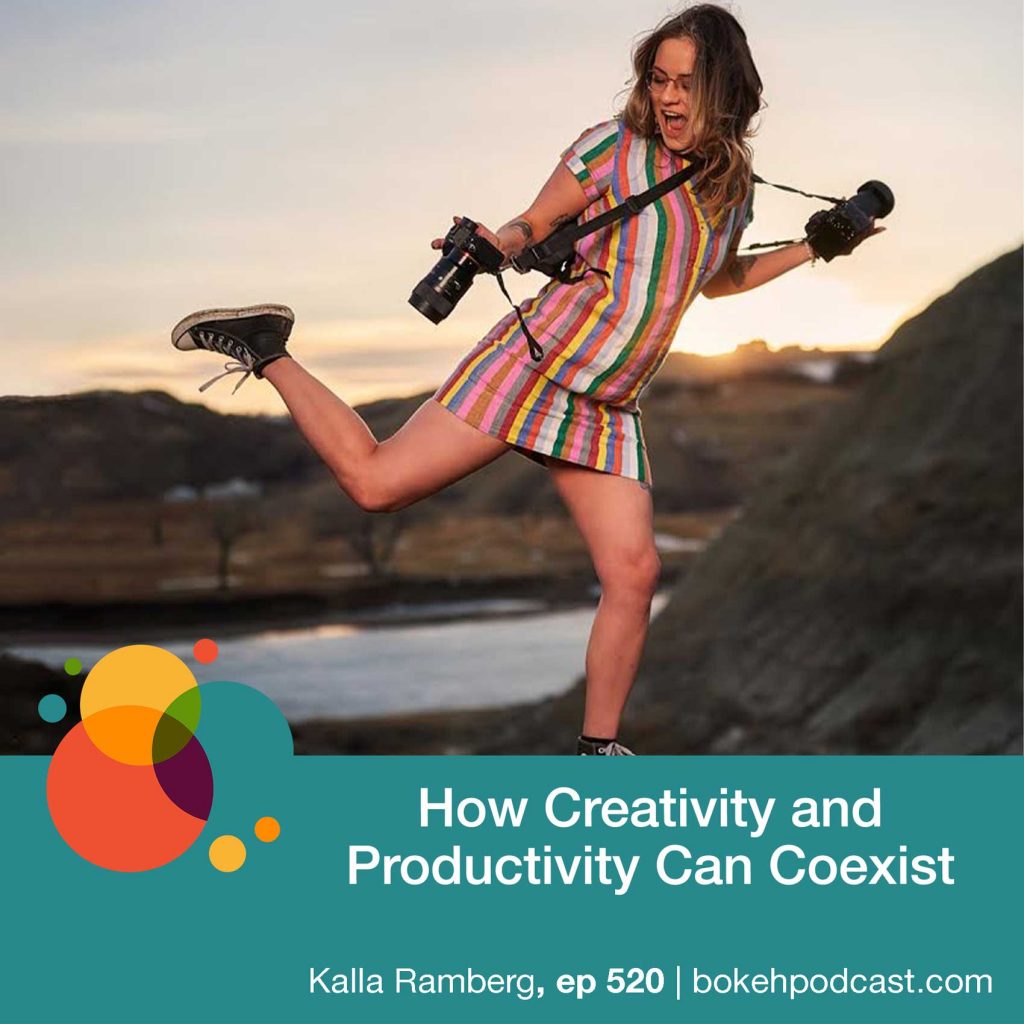 The "hustle culture" of putting your head down and knocking out tasks can drain you of your creativity. How can you ensure that you are finding ways to mix creativity into your productive work life?
In episode 520 of The Bokeh Podcast, Kalla Ramberg shares her strategies for finding ways to infuse creativity into daily tasks, and for making intentional decisions for her business that allow creativity to shine through. Listen in to hear tips for finding the flow that will allow you to avoid the burnout that comes from focusing on productivity and neglecting your creative drive.
The Bokeh Podcast is brought to you by Photographer's Edit: Custom Editing for the Professional Photographer and Miilu: The Simplest Way to Create and Manage Timelines and Shot Lists for the Events You're Photographing. You can also subscribe to the Bokeh podcast on the Apple podcast app, follow on Spotify, add to your playlist on Stitcher, or listen on Overcast.
Show Notes

Brand Position (3:13)

Creating a great customer experience (13:09)

Technique for time management (18:35)

Book Recommendation (23:20)
The Power of Now by Eckhart Tolle

Delegation/Outsourcing (29:26)

How productivity gives Kalla "flow" to be more creative (43:50)

Tips for how to be both productive and creative (49:28)
1. Be intentional with what you're doing
2. Be self-aware to evaluate whether or not what you're doing is killing creativity
3. Infuse creativity into daily work
4. Make time to do "fun" work (even if it is unpaid)

Links:
charitywater.org
kallarambergphotography.ca
instagram.com/kallarambergphotography
bokehbookshelf.com

Cover Graphic Image by Lawrence Steinke