Episode 496: Adding Video to Grow Your Photo Business – Kelli White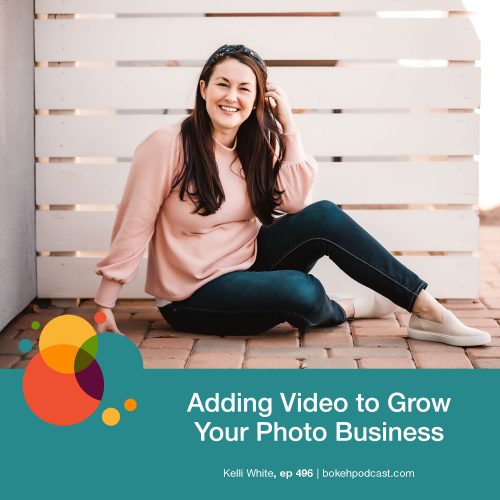 Have you considered offering more than the traditional photography package to your clients? Diversifying can set you apart and lead to exponential growth in your business!
In episode 496 of The Bokeh Podcast, Kelli White introduces us to the steps we can take to include video in our photography packages! Listen in to hear how with a few simple changes, you too can be a one-stop-shop for your clients!
The Bokeh Podcast is brought to you by Photographer's Edit: Custom Editing for the Professional Photographer and Miilu: The Simplest Way to Create and Manage Timelines and Shot Lists for the Events You're Photographing. You can also subscribe to the Bokeh podcast on the Apple podcast app, follow on Spotify, add to your playlist on Stitcher, or listen on Overcast.
Show Notes

Brand Position (4:43)
Creating a great customer experience (10:08)
Technique for time management (16:40)
Outsourcing/Delegation (20:15)
Book Recommendation (26:43)
Big Magic by Elizabeth Gilbert
The War of Art by Steven Pressfield
Kelli's process for adding video into her photography business (31:57)
Ways Video can be impactful for your business (43:48)
1. Sets your business apart from your competition
2. Diversifies your income
3. Improves your photography
4. Expands your reach
5. Allows you to better serve your clients
Steps photographers can take to get started with video (52:20)
1. Learn about the basic gear and settings
2. Practice, practice, practice!
3. Find an editing software and learn it well
4. Do model calls
Links:
charitywater.org
kelliwhitephotography.com
shelearnsvideo.com
youtube.com/shelearnsvideo
instagram.com/kelliwhitephotography