Episode 603: The Power of Newsletters for Building Your Business – Rachel Larsen Weaver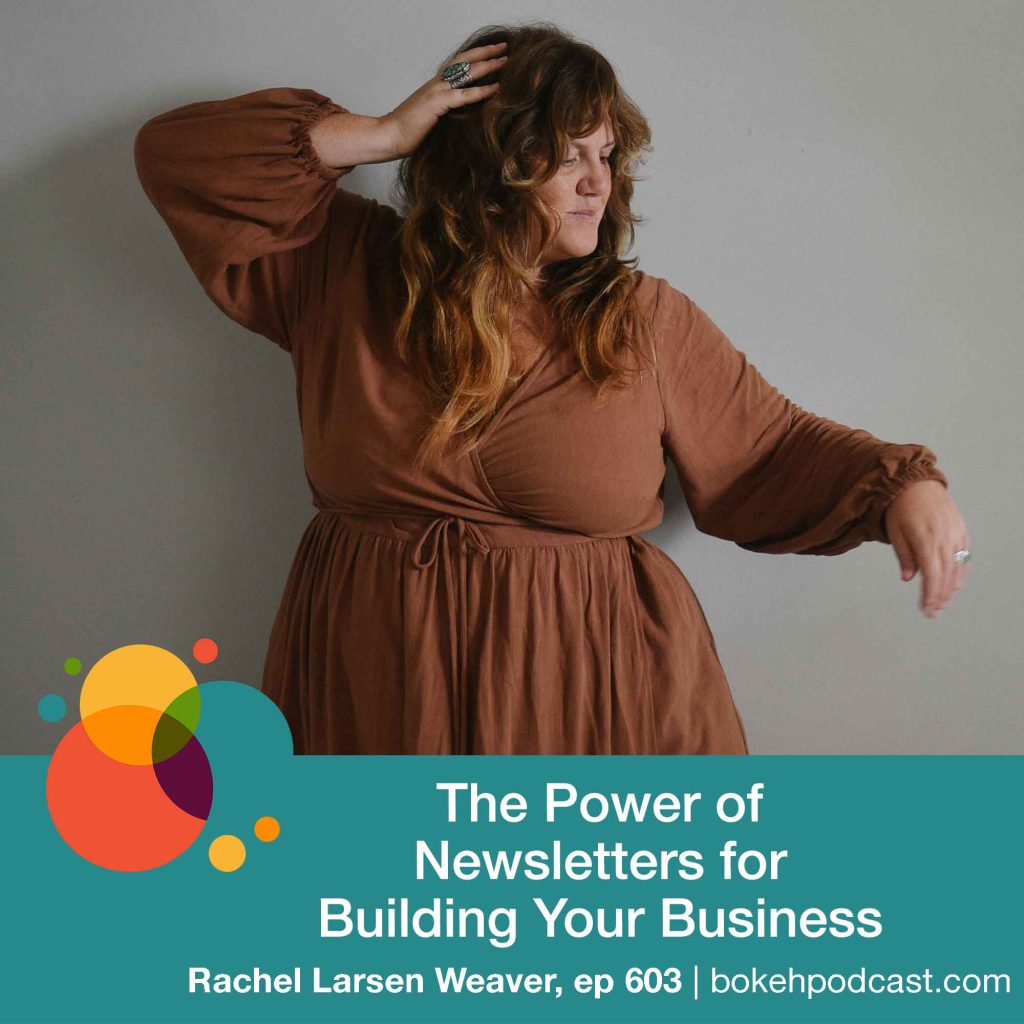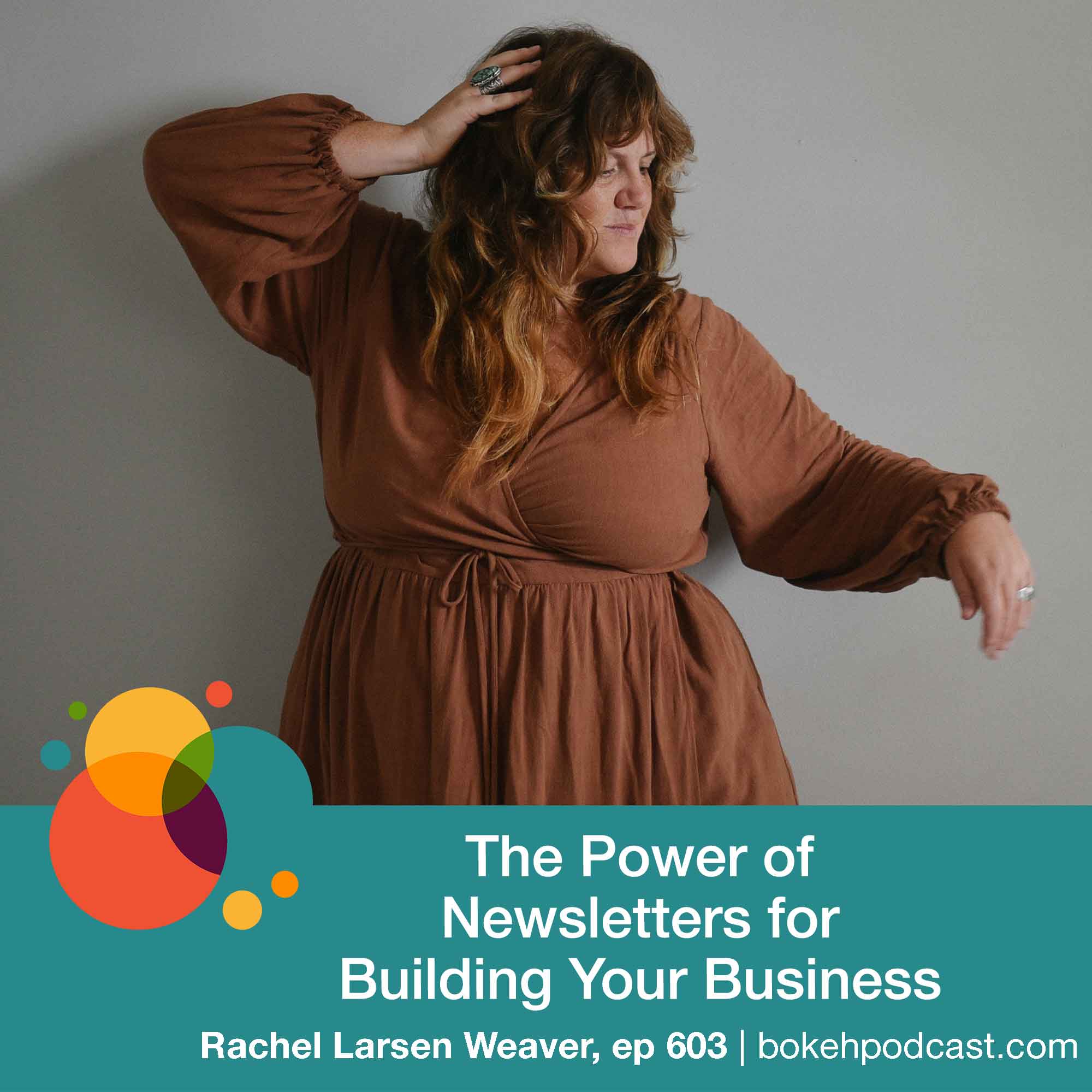 Building your marketing strategy around social media platforms that you don't control can be a bit risky! What if there was a marketing medium that you controlled, and helped you not only build your brand but also book more clients? Make sure to listen to my conversation with photographer Rachel Larsen Weaver to learn more about using newsletters for marketing to clients!

The Bokeh Podcast is brought to you by Photographer's Edit: Custom Editing for the Professional Photographer. You can subscribe to the Bokeh podcast on the Apple podcast app, follow on Spotify, add to your playlist on Stitcher, or listen on Overcast.
Show Notes:

Rachel's Introduction (2:25)
How long has Rachel been using newsletters as a way to grow her business? (5:36)
Do people actually read a long-form newsletter? (6:58)
What are the 3 major benefits of newsletters over other forms of marketing (10:05)
1. It is unique – not all photographers are sending newsletters
2. You own your email list – you are in control and not relying on other businesses
3. Trends don't impact newsletters – they're timeless
What is the main drawback of using newsletters as a marketing tool? (18:40)
Steps for creating a great newsletter marketing plan (23:12)
1. Solidify your email list
2. Choose an email provider that works for you and your business
3. Make it easy for people to sign up for the newsletter
4. Provide value to encourage repeat opens
5. Grow your email list
How Rachel uses webinars to build her email list (38:10)
1. Know your client-base to create content
2. Add value to your clients through the content
3. Coordinate with other vendors for webinars
Ideas for building your email list (47:52)
1. Offer freebies or other promotions when appropriate
2. Provide webinars that pique your potential client's interests
3. Promote your newsletter often

Links:
https://rachellarsenweaver.com
https://instagram.com/rachel.larsen.weaver
httsp://flothemes.com/