Bonus Episode: The Importance of a Timeline for Customer Experience – Leah Daniels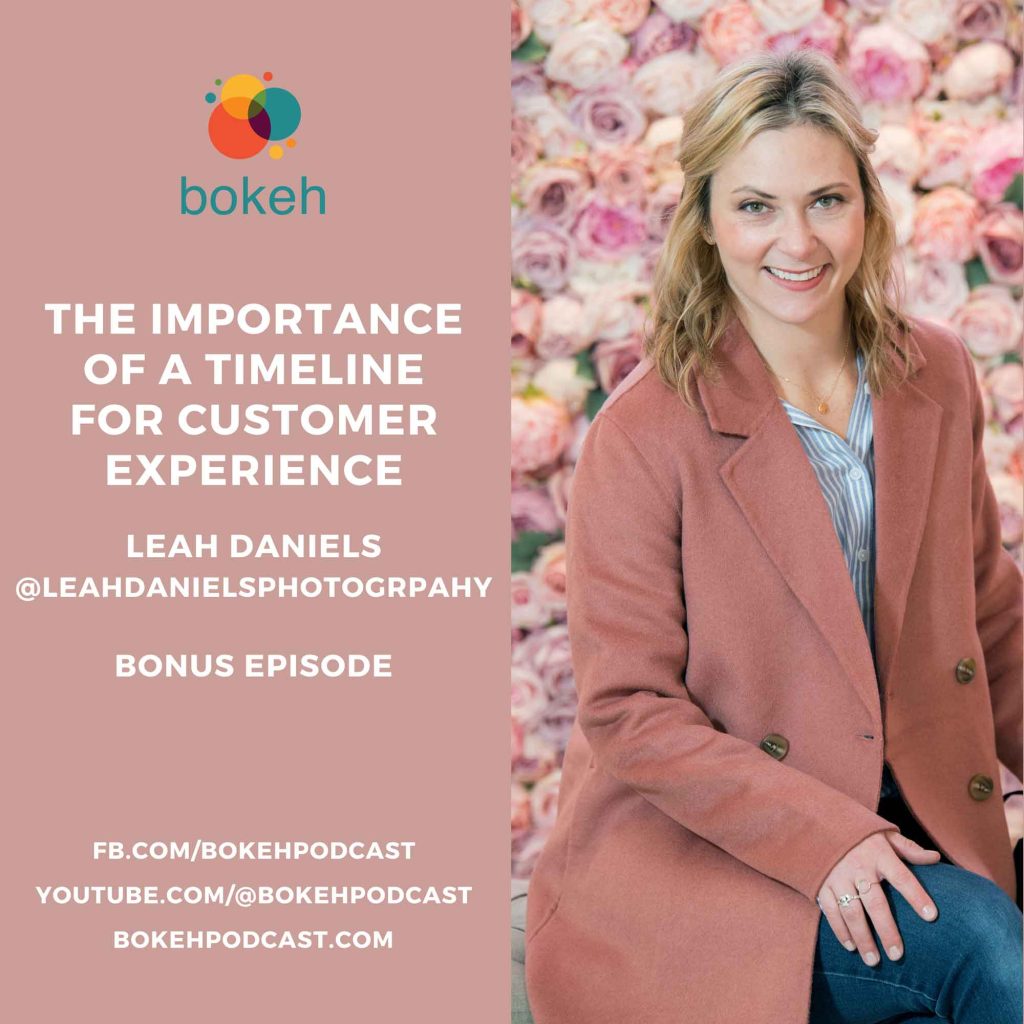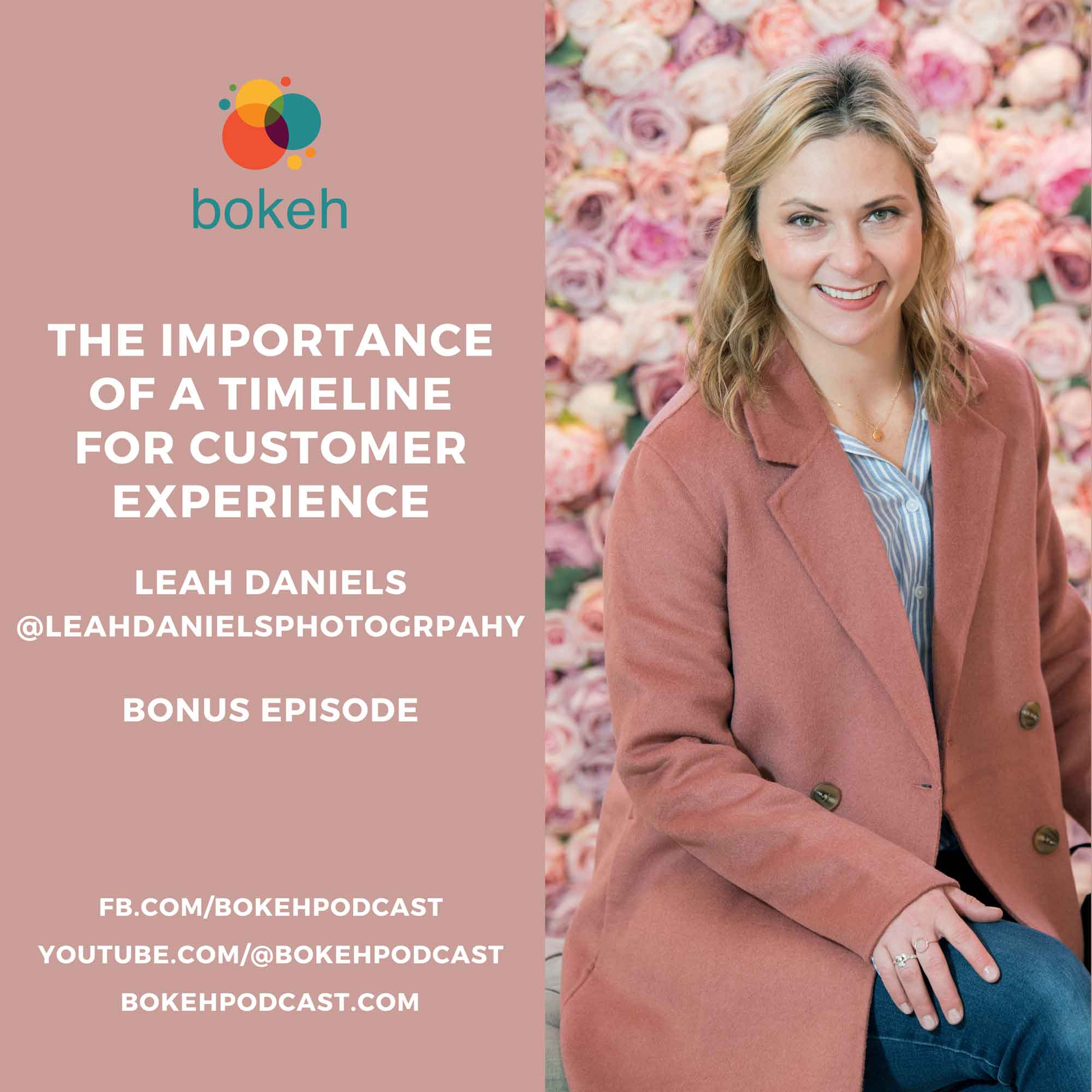 So much of creating a great customer experience is about managing expectations, and when it comes to wedding photography, what better way to do this than with a great timeline? Listen in to this conversation with photographer Leah Daniels to learn how to create a powerful timeline for an amazing customer experience!

The Bokeh Podcast is brought to you by Photographer's Edit: Custom Editing for the Professional Photographer. You can subscribe to the Bokeh podcast on the Apple podcast app, follow on Spotify, add to your playlist on Stitcher, or listen on Overcast.
Show Notes:

Leah's Introduction (2:13)
What was the big idea or principle that Leah wishes she'd known she started her photography business? (4:42)
When did Leah implement timelines into her wedding day shoots? (8:10)
When does Leah work with her clients to create the shot list needed for the timeline? (9:20)
What are the big principles photographers need to implement in order to use timelines successfully? (12:30)
1. Create awareness with the couple about the use of a timeline
2. Check in with couples regularly for any updates
3. Establish the first-look protocol
4. Get family details/needs for family portraits
What does Leah use for her timeline – paper or electronic? (27:30)

Links:
https://leahdanielsphotograph.com
https://instagram.com/leahdanielsphotography