Episode 467: The Guy Behind Bokeh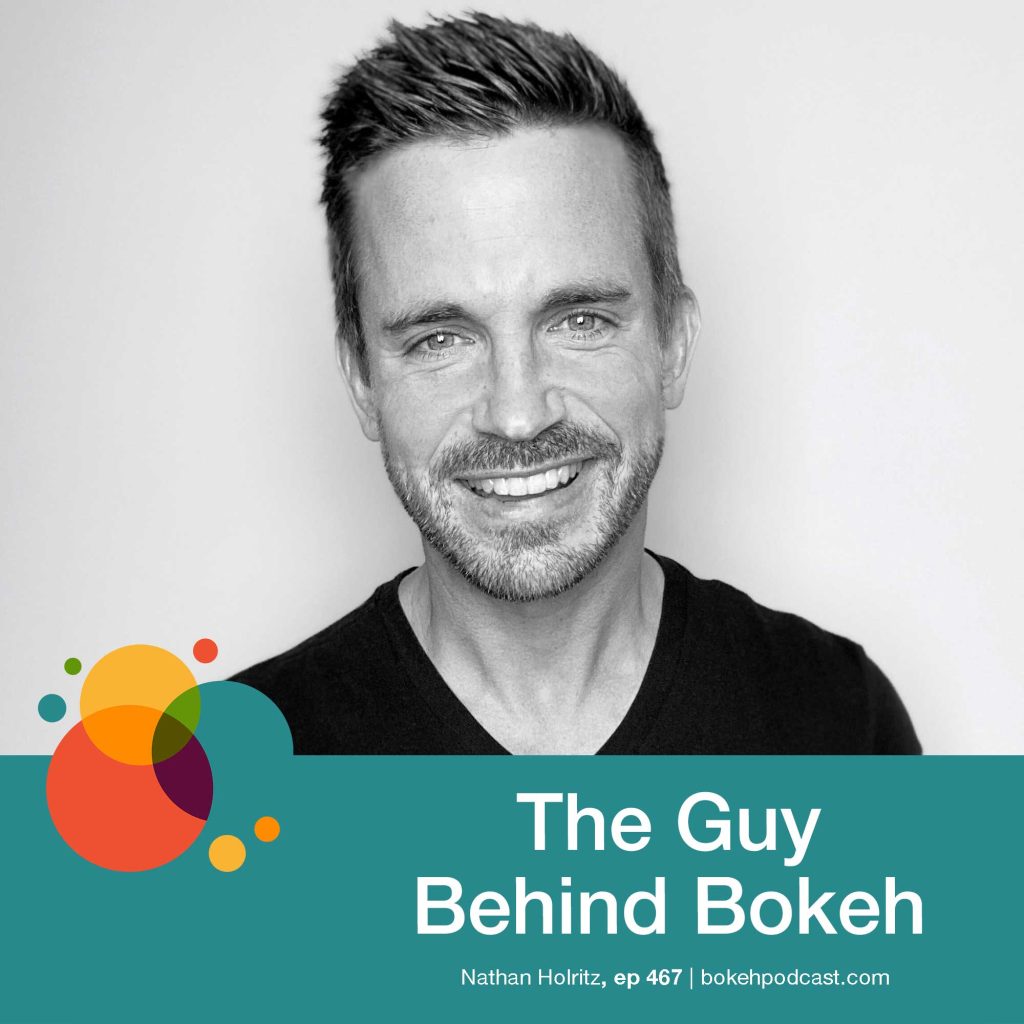 Do you have burning questions you've always wanted to ask the guy behind Bokeh Podcast? This episode was recorded with you in mind!
In episode 467 of the Bokeh Podcast, Nathan relinquishes the role of host to returning guest, Shané Gooding for the episode so many of you have been requesting! Listen in as Shané dives deep into the important questions around why this podcast was created, what drives Nathan's emotions, and how his life experiences have shaped him into who he is today.
The Bokeh Podcast is brought to you by Photographer's Edit: Custom Editing for the Professional Photographer and Miilu: The Simplest Way to Create and Manage Timelines and Shot Lists for the Events You're Photographing. You can also subscribe to the Bokeh podcast on the Apple podcast app, follow on Spotify, add to your playlist on Stitcher, or listen on Overcast.
Show Notes

The Why Behind Bokeh (2:02)
Mentors (8:16)
The Most Unexpected Takeaway from Bokeh (9:38)
Childhood (11:30)
Biggest Lessons (16:43)
A Week in the Life (37:18)
Staying Organized (42:32)
What Gets You Emotional (49:08)
10 Years From Now (51:14)
Aspiration Growing Up (54:16)
Favorite Food (1:04:16)
Favorite Candy (1:04:28)
Favorite Musics: Soundtracks for Studying on Spotify (1:05:22)
Hidden Talents (1:06:51)
Favorite Movie (01:07:24)
Links:
https://www.nathanholritz.com/
instagram.com/nathanholritz
Miilu.com
David Allen – Getting Things Done
A Love Portrait