Episode 509: How to Create Chain-Reaction Marketing Plans – Ben Hartley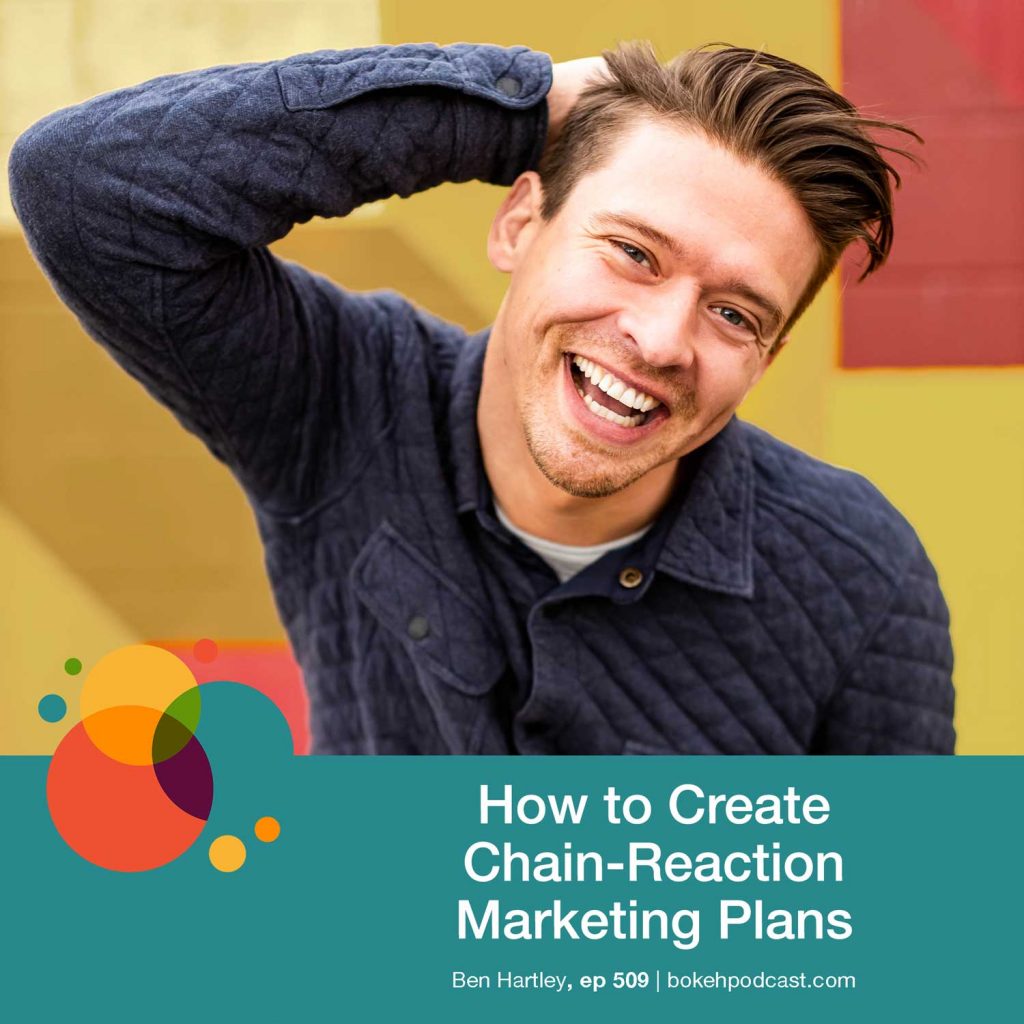 Do your marketing efforts feel like single dominos, falling one by one – but not quite close enough to the next to have a continued motion?

Proactively planning and producing marketing strategies that work together to create value and move your business forward can be game-changing! Ben Hartley is here for episode 509 to help set the stage for creating a more cohesive marketing plan – one that will produce a true domino effect!
The Bokeh Podcast is brought to you by Photographer's Edit: Custom Editing for the Professional Photographer and Miilu: The Simplest Way to Create and Manage Timelines and Shot Lists for the Events You're Photographing. You can also subscribe to the Bokeh podcast on the Apple podcast app, follow on Spotify, add to your playlist on Stitcher, or listen on Overcast.

Show Notes

Brand Position (15:17)

Creating a great customer experience (17:05)

Technique for time management (23:36)

Book Recommendation (31:33)
Essentialism by Greg McKeown

How photographers aren't connecting their marketing efforts (36:40)

Where did the idea of a chain reaction marketing plan come from? (52:40)

What questions should photographers be asking regarding their marketing efforts? (58:58)
1. How can I use this effort to move my business closer to the vision I have for my life?
2. Who else can I partner with to make this a success?
3. How can I move this effort off the screen and to a more personal connection?

Links:
charitywater.org
benhartley.com
benhartley.com/mastermind
instagram.com/styleandstory
instagram.com/jbenhartley
The Six Figure Photography Podcast